About EuroNerd 👋
Friedrich Nietzsche once wrote, "Mystical explanations are thought to be deep; the truth is that they are not even shallow." EuroNerd.com was founded on the principle that financial topics should not be wrapped in complexity but explained in a way that everyone could understand. Our goal is to provide a unique European counterbalance to the U.S.-centred media scene and to offer local perspectives on all things related to personal finance. We write from a European point of view, but our content is for everyone, regardless of their location or background.
We're European finance geeks to the core. We don't write about Europe because we live here. We do it because we believe Europe is the continent of the world – even if it's not perfect. We're passionate about providing retail investors, entrepreneurs, and expats with research, insights, and tools to help them build wealth, grow their business or relocate to or within Europe. To do this, we don't rely on complex tactics or obscure analyses, but we believe in the use of common sense to put difficult concepts into easy-to-follow language, and that's what we're here for.
What is EuroNerd?
EuroNerd.com aims to be the leading source of information on financial topics from the European perspective. We provide fact-based educational content and practical hands-on guides for the individual investor, small business owner and expat that either lives in Europe or wants to relocate to Europe. The purpose of our articles is threefold: to provide investment research and insights, to compare financial services providers such as brokerages and banks, and to offer unique insights on taxation matters for entrepreneurs and expats.
EuroNerd was founded as a European counterpart to the U.S.-dominated financial media with the mission of translating complex information about building wealth into plain English. When we started, there was a lack of accessible quality information. Most of what was out there was either written for locals in their respective languages, hidden away forum comments, or worse, full of meaningless legal mumbo jumbo or not backed by facts.
When browsing our site, you will find that some of our content caters to a general audience, such as our comparisons, while the topical articles are geared towards specific groups with questions about a subject in a specific country. Underlying both is our commitment to helping our readers find inspiration for their unique journey and take action.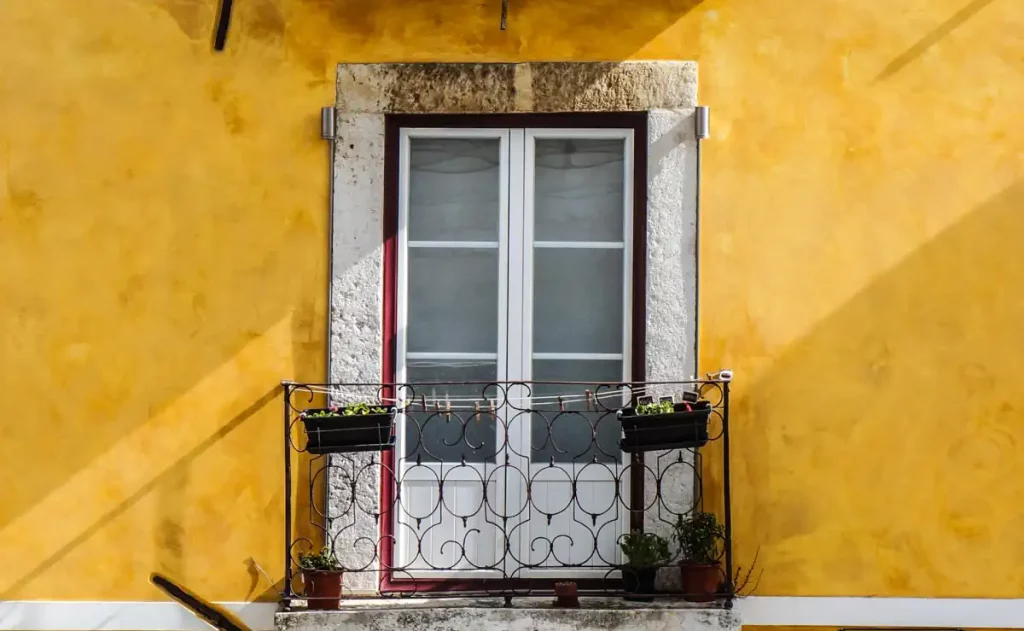 Who uses EuroNerd?
You'd be surprised at just who stops by. Our readers are a real mix of different people who come to us from all corners of the world to learn about different things – retail investors interested in our tax and brokerage research, online entrepreneurs looking for a new homebase, international expats and retirees planning a move to Europe, to name some of our frequent visitors. Some are just starting out on their financial journey, while others are seasoned investors and business owners looking to update their knowledge. We're here to help everyone, no matter their background or experience.
Who's behind EuroNerd?
The site was launched by Lucas Jacobsen after he became frustrated with the lack of trustworthy information about investing strategies and running a small business from a European point of view. 
When searching online, the resources he found had an overly U.S.-centric perspective with information that wasn't relevant elsewhere, while the websites that did have relevance were not available in English or only contained snippets of the information he was looking for. The most useful information was often found in short comments on forums such as Reddit, but these often left him with even more questions than they answered.
In response to this frustration, Lucas launched a EuroNerd as a place to provide retail investors, entrepreneurs, and expats with real value that was geographically relevant. With millions of people moving to and between different European countries every year, high-quality information in English, the world's de facto lingua franca, should be free and easily accessible–not tucked away or necessary to pay for.
About Lucas Jacobsen
Hi, hallo, hola, olá, ciao, hej, zdrasti! I'm Lucas, the founder of EuroNerd.com and a self-proclaimed eurogeek with an obsession for all things European. Since I can remember, I've been passionate about history, languages and economics, and I was lucky enough to be born in the age of the internet, where I could discuss and share my interests online. My investing journey started when I was 18 years old when I bought my first shares. It was Novo Nordisk, a pharmaceutical company, which I sold for a small profit after a couple of years, thinking I was a genius–only to miss out on the 4,000% gain the stock has experienced since then.
Throughout my twenties, I learned how to invest properly and take control of my life to support myself financially. My big aha moment came when I was doing a three-month-long language course in Germany, and a classmate (thank you, Alex) suggested I read The Little Book of Common Sense Investing by John Bogle. Honestly, I was sceptical about the whole indexing thing at first and couldn't really wrap my head around how these index funds worked. It didn't help that Alex was extremely talkative (he still is), and I had to filter out more or less 90% of what he was saying. But reading the book was eventually a major turning point for me.
Together with Bill Perkins' Die With Zero, Bogle's book is one of the few money/investing books I believe are worth having on your bookshelf (or Kindle). Today, I primarily invest in global index funds as I've gradually been reducing my risk profile, but I do allow myself to sin a little from time to time with individual stocks and alternative investments.
I grew up in a dull small town in Scandinavia where conformity is king. I'm sure many readers can relate when I say it can be tough to break with the herd and follow your own path in life. I eventually moved to a big city to study at university, and it was also during that time I started travelling solo. Being completely on my own in foreign countries taught me important lessons on independence and self-reliance that follow me to this day. But despite having toured all over the world, it was my long interrail adventures that really confirmed my love for Europe.
Besides my writings here, I'm an entrepreneur involved in a variety of offline and online media projects. My experience with being self-employed and later with building a profitable company from the ground up has taught me many important lessons I hope others can benefit from. This is why EuroNerd is not just about investing but also features practical business guides. Fun fact: I also publish books on Amazon under different pen names. In my spare time, I work on becoming energy self-sufficient, DIY projects, and levelling up my programming skills.
This is where EuroNerd comes in
I started this site to share my strategies with others. Through my years of managing my personal and business finances, I've heard so much bad advice from others and even wasted thousands of euros on lawyers and accountants for guidance that turned out to be useless.
In 2021, my accountant charged me 4,700 euros for things I could easily have done myself had there been better information available online. I don't think that's okay, so I wanted to create a free and transparent resource where others could access high-quality, source-backed information they could act on. With EuroNerd, my ambition is to cut through all the cluttered noise that's out there and give you clear, practical steps to help you make the most informed decisions.
When thinking about what to call the website, I decided that my geeky nature could serve as inspiration. I love to write about topics that make others fall asleep, such as taxes and banking, but have to deal with at some point in their life. Early into my journey, I realised that there were a lot of people out there who wanted to open their own company or start investing but just didn't know where to begin. Since I can't help people personally, creating an online hub to help them get started would be the perfect solution.
Unlike other sites, we don't hire cheap freelancers to cook up a quick article about something they have no experience with. We spend weeks, sometimes even longer, researching and writing our articles. For example, when dealing with specialised issues, such as taxation questions in different countries, we consult with legal experts to make sure what we write is correct. Once an article is live, we periodically review it to keep it up to date and make any necessary corrections. It probably sounds like we're blowing our own trumpet here, but we genuinely care about our readers and want to provide them with real value.
Some nice words from our users
Contact us
The easiest way to get in touch is via our contact formula. If you have any questions or comments, send us a message. We'd love to hear from you!
Connect with us on social: